THYROID AND PARATHYROID SURGERY
"Parathyroid gland identification is important to minimize hypocalcemia following thyroid surgery and to facilitate parathyroidectomy procedures. Similar to the use of neuromonitoring to identify the recurrent laryngeal nerve, I believe there is value in using this technology."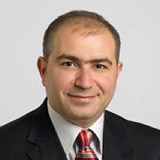 Dr. Eren BERBER, MD
Associate Professor of Surgery, Director of Robotic Endocrine Surgery, Co-director of Liver Tumor Ablation Program
"Near-infrared imaging (autofluorescence) in endocrine surgery is a very useful tool for confirming and visualizing parathyroid glands. It is an excellent teaching tool for less experienced surgeons. In combination with the ICG it can change your decision making during surgery."
Dr. Sam Van Slycke
Endocrine surgeon, Aalst OLV Clinic, Belgium.
"Near-infrared imaging used during total thyroidectomies significantly reduces postoperative hypocalcemia, improves parathyroid identification, and reduces their autotransplantation rate."
(Benmiloud F. et al. Impact of autofluorescence-based identification of parathyroids during total thyroidectomy on postoperative hypocalcemia: a before and after controlled study. Surgery 2018 Jan;163(1):23-30)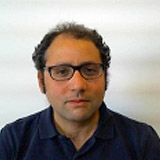 Dr Fares Benmiloud
General Surgeon, European Hospital, Marseille, France
PLASTIC AND RECONSTRUCTIVE SURGERY
"When you see something with fluorescence imaging, the ICG doesn't lie. So we see the optimal size of the flap and how we're going to be able to preserve it safely."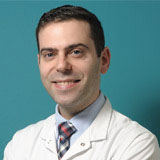 Dr Assaf ZELTZER
Gynecological and breast cancer surgery, Georges Pompidou European Hospital, Paris, France
"The main risk is that a vein or an artery becomes blocked and causes a thrombosis. The sooner we intervene on a thrombosis, the more chance we have of saving the flap.
Dr. Georges BETTEGA
Maxillofacial reconstructive surgery, Annecy Hospital, Annecy, France
"Indocyanine green can be used in sentinel node detection in early breast cancer; it is an accurate, safe, and inexpensive technique."
Dr Charlotte NGO
Gynecological and Breast Cancer Surgery, Georges Pompidou European Hospital, Paris, France
"It's critical to understand how lymphedema works so FLUOBEAM® is really important for this kind of indication. I can't do lymphatic surgery without fluorescence imaging."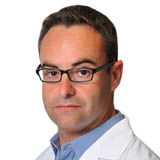 Pr Jaume MASIA
Plastic and Aesthetic Surgery, Hospital de la Santa Creu i Sant Pau, Barcelona, Spain