The 43rd annual meeting of the German-speaking working group for microsurgery of peripheral nerves and vessels (DAM for short) will take place from 10 to 12 November 2022 in Frankfurt am Main under the direction of Prof. Dr. Ulrich Rieger, Prof. Dr. C. Hirche and Prof. Dr. M. bière aigre instead.
For the occasion we invite you to visit our booth to present you our Fluorescence imaging device the FLUOBEAM®.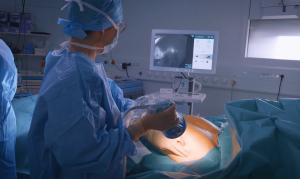 "The X factor after which best surgeons of the planet run: FLUOBEAM® LM. 

This is the moment to discover it on our booth"
Gilles Boutet,
Vice President Sales and Marketing.
SEE YOU SOON ON OUR BOOTH
THE ESSENTIAL:
Date:  NOVEMBER 10th to 12th 2022
Adresse : 
AGAPLESION MARKUS HOSPITAL
Conference Center (House F)
Wilhelm-Epstein-Strasse 4, 60431 Frankfurt am Main, Germany